Meet Dr. Jennifer Luis, ND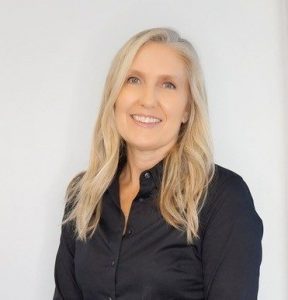 Dr. Jennifer Luis, ND, completed her medical training (2011) at the Boucher Institute of Naturopathic Medicine in British Columbia and her undergraduate degrees in Cell Biology/Genetics and Education at UBC.
With a passion for anti-aging therapies, Dr. Jen has studied advanced hormone prescribing with the American Association of Anti-Aging Medicine and is certified in both therapeutic and cosmetic Botulinum injection therapies and dermal filler. She has been mentored by Dr. Nicole Clement and shares the same natural approach with aesthetics.
When not injecting, Dr. Jen works with longevity medicine (hormones, thyroid, digestion) and outside of clinic she can be found doing hot yoga or on the ocean with her ocean canoeing clan. She is a member in good standing with the College of Naturopathic Physicians of BC and is an active board examiner for new Naturopathic Physicians in the province.
Quick results, within two weeks
No downtime and few side effects
Targets your specific concerns: crows feet, frown and/or forehead
Minimizes the wrinkles you have and prevents new ones from forming
Visible results for 3-6 months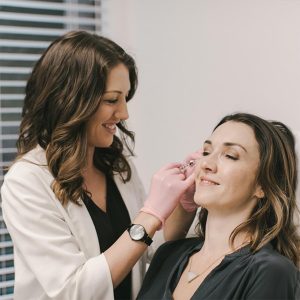 Repeated facial muscular contractions such as frowning and squinting form lines known as dynamic wrinkles. Botox Cosmetic works by relaxing the muscles that cause dynamic wrinkles, giving the face a more relaxed and refreshed appearance. The procedure is so quick and simple that patients can often have it done on their lunch hour. Botox Cosmetic is an injectable treatment derived from a purified protein.
Botox Cosmetic can be used to treat frown lines, forehead worry lines, crowsfeet, nasal bunny lines, peri-oral lip lines, horizontal and vertical neck lines, the corners of the mouth and depressed brows. The treatment only relaxes the muscles beneath the wrinkles at the injection site, so the other elements of facial expression remain active and you will still look natural. 
After several treatments, the effects may begin to last longer. It's the simple, non-invasive treatment that's revolutionizing the science of creating more relaxed and refreshed looking faces.
Contact us today to book your consultation (consult fee may apply). Botox services are not available for purchase with WaySpa or SpaFinder gift certificates at this time.