RMT Massage*
| | | | |
| --- | --- | --- | --- |
| 30 Minutes | $76 | 45 Minutes | $103 |
| 60 Minutes | $125 | 90 Minutes | $185 |
Pricing in effect September 1, 2022. Pricing does not include applicable tax.
RMT Pregnancy Massage*
| | | | |
| --- | --- | --- | --- |
| 30 Minutes | $76 | 45 Minutes | $103 |
| 60 Minutes | $125 | 90 Minutes | $185 |
*Pregnancy Massage cushion available.
*This treatment may be covered under most extended health plans. Skin Concepts is not able to direct bill insurance companies except for the RCMP. Registered Massage Therapy services are not available for purchase with WaySpa or SpaFinder or Spa Wish gift certificates at this time.
Please note: We require a minimum of 24 hours' notice by telephone to cancel or reschedule an appointment. Cancellations made less than 24 hours prior to the appointment time are subject to the full treatment fee. For our cancellation policy please click here.
Non- Registered Massage Therapy with Venetia Breen
| | | | |
| --- | --- | --- | --- |
| 30 Minutes | N/A | 45 Minutes | N/A |
| 60 Minutes | $75 | 90 Minutes | $105 |
*Non- Registered Massage is not available for insurance coverage with most extended health plans.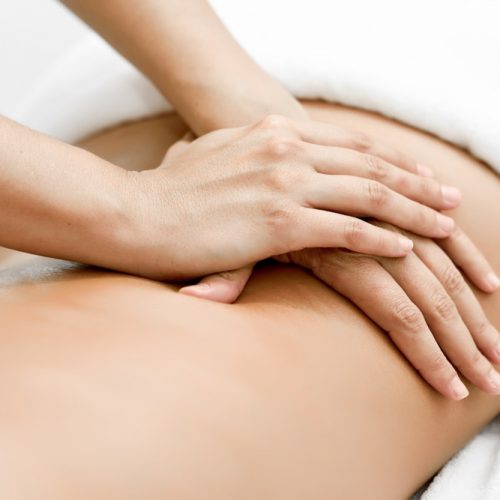 Benefits of Registered Massage Therapy
Lower blood pressure and heart rate
Relax muscles
Increase endorphin levels
Improve breathing
Decreases Pain & Speeds Recovery After a Workout
Relieve headaches
Boost wellness
Our Therapists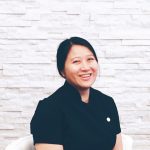 Kelly Orcutt, RMT
Kelly graduated from West Coast College of Massage Therapy and has been practicing since 2002. Her expertise as an RMT is known locally as she was voted best RMT in Surrey 2014 by Surrey leader newspaper readers! Kelly has experience working with a variety of conditions including relaxation, headaches and manual lymphatic drainage.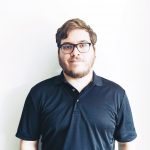 Steeles Johnston, RMT
Steeles Johnston is a graduate of West Coast College of Massage Therapy. While in college Steeles had a lot of practical experience during his outreach programs at such locations as the Burnaby Association for Community Inclusion, the South Granville Seniors Centre, BC Woman's Hospital, and many others. With a keen interest in biology and how the body works Steeles continue to apply his passion into a way to help others around him. Through Massage Therapy Steeles has achieved this goal and continues to help others in need. Since graduating from WCCMT Steeles worked in a multidisciplinary clinic for three years, working with other healthcare professionals to ensure the best care for his patients.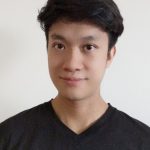 Jimmy Huynh, RMT
Jimmy Huynh graduated from Vancouver Career College with a diploma in Registered Massage Therapy. His years of education and experience in the program helped him develop a deep understanding of massage techniques and human anatomy. Jimmy offers a variety of therapy techniques including Deep Tissue, Swedish, and Neuromuscular Techniques. He focuses on patient-centered care to treat his patient's main concerns including muscle aches, stress, and headaches. Jimmy has a lot of practical experience volunteering to work with a variety of patients in location such as BCIT, Chartwell Carlton, and Seton Villa Retirement. Jimmy strives to create a stress free and relaxing space in his treatment room where everyone feels welcome.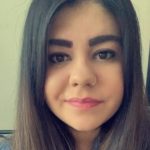 Venetia Breen (Non-RMT Massage)
Venetia is a recent graduate of the Vancouver Career College of Registered Massage Therapy Program and is currently waiting to write her board exams in September. Venetia is very passionate about health and wellness and finds helping people incredibly rewarding hence her choice of a career as a massage therapist. She will work with you to reach your individual goals. Whether it may be to reduce pain and stress or to increase function, mobility, and strength.
RCMP Direct Billing
At this time, Skin Concepts is currently able to direct bill massage services for RCMP members only. RCMP members are covered for Massage Therapy treatments and we will bill Medavie Blue Cross directly for your visit.  You will be required to present valid ID, fill out an RCMP treatment form at the time of your visit and a Doctor's referral is required.
Cancellation Policy for Registered Massage Therapy
Missed  Appointments
Please note that our therapists require that you kindly provide 24 hour's notice if you must cancel or change an appointment. This gives us time to arrange for other clients to take your place. If you are not able to provide 24 hours notice, and we are not able to fill the time that was reserved for you, you will be charged the full amount of the scheduled appointment.  We will request this payment in advance of booking you a subsequent appointment. Please understand that this is necessary in order to run our practice in a stable manner.
In the event that you are unable to keep your scheduled appointment with us, please contact us by phone at least 24 hours prior to your appointment. We are not able to accept email cancellations at this time. If you do not reach us, please leave a message on our voicemail system.
* Please note that insurance companies will not reimburse cancellation fees
If you have an emergency, please let us know so that we can treat your specific situation with personal attention.  We recognize that occasionally there are circumstances that are out of your control (sudden illness, family emergencies, etc.) and your therapist may make an exception to the above policies on those rare occasions.
 Late Appointments
If you arrive late, we will try our best to accommodate your full booking, however, if that is not possible, you will be billed for the full scheduled service. Thank you for understanding.